155
Views
This article was originally published on NCrypted.
The cheapest and fastest way to go to market with your own on-demand taxi booking app would be to go with an Uber clone service provider, customize it a little bit to give your app the required uniqueness, and get started. Ready-made apps with a little customization would cost less than $2k per app. However, most entrepreneurs wouldn't want to go with another me-too ready-made app or scripts for obvious reasons.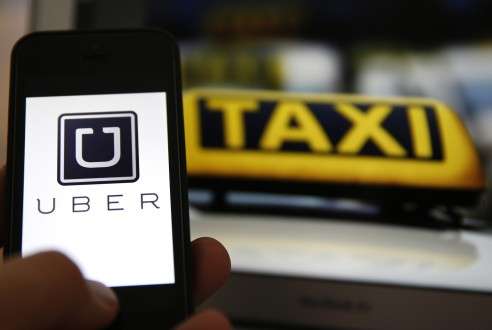 In case you are planning to customize or build complete bespoke mobile apps with your own set of unique functionalities and USP features, you should go for a custom development solution approach. A custom development project to build an app like Uber with web-based Admin console integrated with CMS (content management system) backend, analytics, and a custom responsive front-end user interface would cost somewhere in the range of $10,000 to $25,000 per app. This is a tricky question and needs to be understood first before we can try to answer.
So, how much does it cost to build an app like Uber?
Answer – You can get started for as low as $949 with BooknRide Enterprise Edition.
Professional Edition for Android and iOS is available for even at a lower price of $749. And this comes with the host of features that you would need to run your day to day on demand ride sharing and taxi booking business.
For further customization or for a complete custom build, we can take a deep dive to understand what it takes and costs to build an app like Uber.
Insights: Uber business model and unit economics analysis
Understanding what is Uber?
Uber is a very popular on-demand ride-hailing, cab/taxi booking service. Their revenue model is commission-based wherein they charge fees to the partner drivers. Uber is a branded marketplace and not an open one and hence all the partner drivers in fact represent Uber itself and serve as contractors. This is how Uber found a niche market to revolutionize on-demand services worldwide.
What to consider before building an app like Uber?
The differentiation is in the set of core modules, features and UI which you want to select for your product. There is no single answer as to what set of features should you get started with since it completely depends upon your business strategy. If you are planning for an MVP or a prototype and want to test the market, you can get started with a readymade Uber clone script. You might want to consider changing the design UI though as you wouldn't want to get started with a me-too look similar to other startups competing with you. Be careful on the scalability of such MVP as if it can't scale, it will become useless when you want to add features. Last thing you want when starting up is to use a script which is not scalable and robust. Such scripts initially look cheap but on a longer term, in a few months, you will end up spending a big chunk of your money trying to make it work or customizing it. However in you are planning to enter into the market with a serious business plan, go for a custom development approach or at least prefer customizing the base product to your needs rather than going for 'as is' script. Your USP (Unique Selling Proposition) is very important which sets you apart from the competition. The development time and cost highly depends upon many factors, such as:
Proposed Set of Core Modules & Features for the Development
Planned Design UI/UX (User Interface and User Experience Design Factors)
Database Architecture
Admin Panel Console (What sort of control is available and what is not available?)
The proposed Framework
The proposed Technology Stack
Proposed Software Development Architecture (Agile, Waterfall, Iterative, Hybrid etc.)
Software Development Methodology (Modular, SOA – Service Oriented Architecture etc.)
API Integration and/or Development, if any
So, if an agency is quoting you less than $2,000 for a custom development project to build you a site similar to Uber, now you know that either they are mistaken and don't understand the work required, or they are fooling you around.
What are the core features of Uber like On Demand apps?
Uber, although is the best, is not the only player in this segment. Lyft, MyTaxi, GrabTaxi, Ola Cabs, Didi Chuxing (Didi Kuadi, Didi Dache), Easy Taxi, Gett, Sidecar etc. are some of the best alternatives to Uber and its biggest worldwide competitors.
Drivers Onboarding & Management
GPS Tracking/Geo IP Location
User Dashboards for Drivers (Web & App) & Passengers (App only)
Web based Admin Panel with CMS (Content Management), CRM, statistics & analytics reports
Automated Booking Module
Communication Module (Internal Messaging)
Calendar Import/Export
User Details
Social Sharing & Connect
And many others
Features would also vary from website to the Android, iOS (iPhone, iPad), Blackberry and Windows mobile apps.
What is the technology stack behind Uber app?
Back-end Programming – PHP, Python (for Web based Admin)
Web Services API
Database – MySQL
Front-end – HTML, Javascript, Node.js, Resis, jQuery, Backbone.js
Mobile Apps – Objective-C, Java for the iPhone (iOS) and Android apps
Web Server – nginx
Digital Certificates – DigiCert SSL
Website Hosted with – AWS
Email Hosting Cloud Services – SendGrid, Google Mail for Business (Apps)
CDN – Akamai
Why are investors pouring in billions into Uber like ride sharing app startups?
Ever since Uber has taken the on demand taxi booking and ride hailing transportation industry by storm, dozens of taxi booking and car rental startups have entered this unexplored market and created their own niches. Uber has secured a total of $8.71 billion of funding so far and currently is undoubtedly one of the top 5 most valued startups in the world. Didi Chuxing of China recently unveiled a massive $7.3 billion funding round from investors including Apple, Inc, China Life Insurance Co Ltd, Ant Financial and others, making it the world's 3rd highest valued venture backed startup.
Conclusion
You can get started with BooknRide for as low as $949 for the Enterprise Edition. This ready-made app with a little customization would also cost no more than $2k per app per platform (Android, iOS). However, a custom development would cost somewhere in the range of $10,000 to $25,000 per app. Read to find out more.
Are you planning to get started with your own Uber like app?
The on demand taxi booking trend is worldwide. Other recent players like Lyft (USA), Ola Cabs of India, GrabTaxi of Singapore among others are all well-funded startups as well. Even veteran industry players like Apple Inc. are entering into the on demand business with it's latest $1 billion investment in Didi Kuadi of China. Startups from the US, Europe, China, India, South-East Asia, Singapore are all bullish on demand segment and so are the investors. The "Uberification" fever has reached to the other On-Demand industry niches as well such as beauty & wellness, pharmacy, drugs, home services (household), accommodations etc. Collectively they are called 'Uber for X'. It is high time you should get started with your own on demand venture. Remember the key is in differentiating yourself from the others. The market is huge for on demand taxi booking, ride hailing and car rental industry and possibilities are endless. Let's connect to find out how we can help.