147
Views
This article was originally published on NCrypted.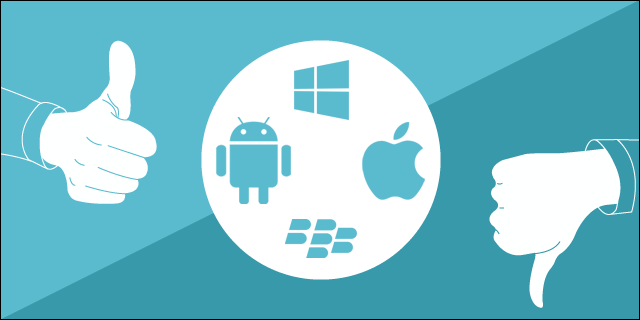 There are several ready-made and do-it-yourself (DIY) mobile app platforms popping up nowadays. But how much should you trust such platforms for a serious business? Many times clients request for a ready-made mobile app from us and when we explain why it is not a good idea, they struggle to understand. So, I thought of penning it down with reasons as to why it is probably not a very good idea to startup relying completely on a pre-built ready-made mobile app.
Let's first try to understand – why do you need a ready-made mobile app? Probably for budget reasons wherein you either don't have sufficient money to hire a mobile app development company for custom development or want to test the shores with an MVP (minimum viable product) first and thus want to spend a limited amount of your overall budget. In either case, completely relying on a 3rd party ready-made mobile app and not customizing it could be a bad idea.
Understand the difference between a website and a mobile app
It could be OK to get started with a ready-made website clone script if you are starting with a website but not if you are starting with a mobile app. A website has many gateways from where you get traffic wherein a mobile app only has one gateway or entry door from where potential visitors find out about your app. This is important. A potential web visitor could come to you from search engines like Google or from a referral website or from your paid advertisement campaigns, directories or they could even come directly to your site.
This is not the case with mobile apps.
A potential app user will have only one gateway from where he/she can find out about your app before he/she decides to download. And you know that gateway is the Apple iTunes in case of an iOS/iPhone/iPad app or Google Play Store in case of an Android app. Even if you do advertisements of your app, the mobile user still has to go through this gateway only in order to download your app. So, when the user opens this gateway and searches for a keyword or your app, they will get results of other similar apps as well.
This is where it gets tricky. When your potential user will find your app for a certain search query/keyword, he/she will also find your competitors, some of who also purchased the same readymade mobile app that you are using. Worst they will probably have the same design UI, look and feel, and layout, even the features are all the same. Your user will certainly not download your app because you are offering him/her nothing new. And on the other hand, if he/she has already downloaded your app and finds another app with the same features and design UI, he/she might delete yours as well.
This user behavior, however, is different for websites since websites don't have a common gateway.
Mobile App downloads are not a reflection of your active users
Since mobile apps statistics can be tricky, it is necessary for you to launch your app only when you have got it nicely crafted. Unlike for websites, users will quickly uninstall your app after downloading if they don't find it interesting or useful. Remember that your user either has to 'want' or has to have a 'need' in order to continue using your app. And even if a user is not uninstalling your mobile app, there is no guarantee that he/she is regularly using it.
Website, on the other hand, can be launched with a minimum viable product (MVP) because here the visitor has many gateways and sources from where he/she can visit your site again. User engagement on websites follows a typical process wherein for mobile apps it is now or probably never concept. Since the user has to first download and then if they had to uninstall your app, it will be very difficult to convince him/her now to download it again.
Conclusion
It is advisable to go with a custom-built mobile app. However, if you must go with a pre-built readymade mobile app for some reason, insist on getting it customized from/by the same vendor/agency or app developer company with unique features and a custom design UI.